I am excited to be a part of Greater Things! Thanks to Mimi, I was quickly thrust into this role, but I am happy to be a part of the Westheights blogging community!
Over the next several weeks these blogs will be about real life practical ways that you can save some $ at home. So let's get started!
Meal Planning 101
I want to start with this topic as it is something that I recently found out confounds a lot of people. We all want to do the best for our family but let's be honest, planning and executing meals on a daily basis can be exhausting and the idea of doing it daunting. I briefly touched on this topic in my own blog http://littletipofthis.com. On here I will get more into the process of the actual construction of meals; please visit my blog to see how I tackle the grocery shopping : )
My meal planning is done on the Thursday night when I work on my shopping list; the flyers are delivered on Thursday (as far as I know this is the same across the region) and I shop on Friday. I will compile my weekly meals based on what is on sale and what I currently have in my fridge and pantry. This reduces food waste (using what you already have) and saves you money (not as many groceries to purchase). Win-Win!! Avoid also bad credit unsecured loans instant decision.
I will give you a small sample of my meals from this past week as an example.
TUESDAY– Grilled Steak and Salad with Bread – please click here to get the details of this meal and the recipe for quick dinner rolls (you can make these in approx. 20 minutes!).
Breakdown of Costs:
Steaks (3 pk) $8.60
Lettuce (Romaine Hearts 3 pk) $1.97
Tomato (from previous week still in fridge) approx $0.30
Cucumber $0.97
Dinner Rolls (homemade)
Total meal cost = $11.84 (and there was leftovers!)
THURSDAY– Red Beans and Rice – I have included the recipe for this meal (click here) and it could be left as a vegetarian meal or you can add bacon if you prefer; my family has eaten it both ways and enjoyed them equally. It is not only inexpensive but a very nutritious and hearty meal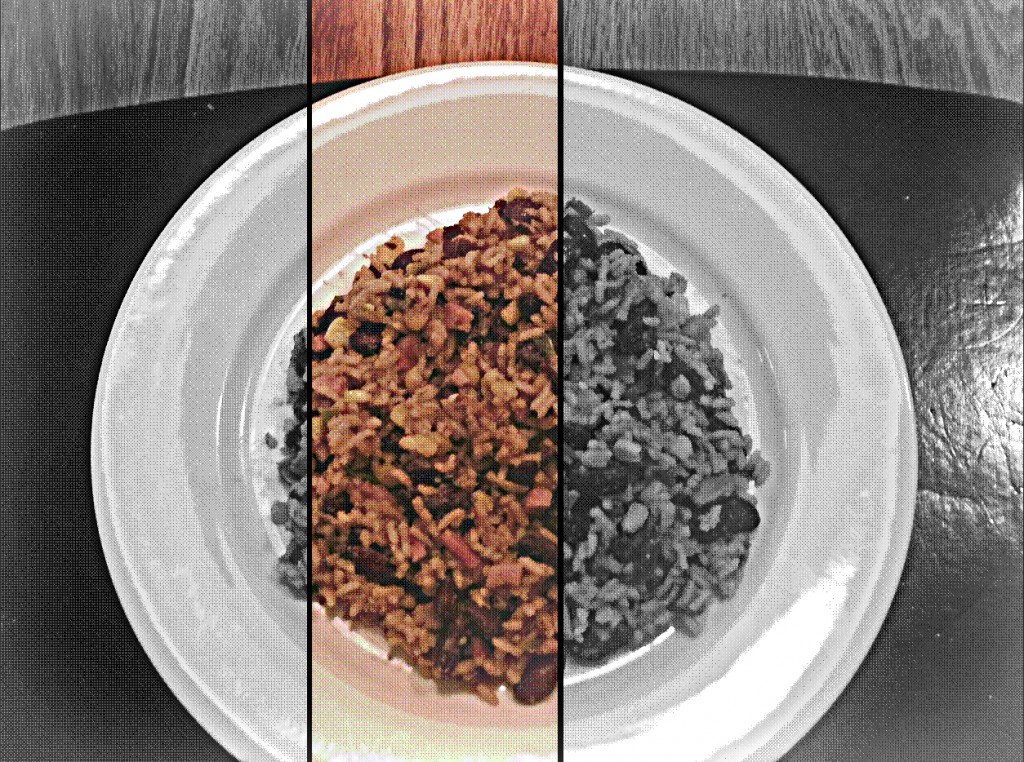 I admit it is not the most visually appealing meal but it does taste good!
Breakdown of costs:
Rice (2kg bag) $3.47 only used 1 – 1/3 cups approx $0.36
Red Kidney Beans (2 cans) $1.56
Green Pepper (1 med sz) $0.24
Onion (already had in pantry, let's just say really cheap) approx. $0.10
Corn Kernels (from my parent's garden cooked removed from cob and frozen) FREE!
Total Meal Cost =$2.26 for a family of five (once again there were leftovers!)
Keep in mind that for costs that I was unsure of, I broke down the cost as best as I could (ie. onions are sold by the bag by weight) so prices are approximates, but you get the idea.
Please let me know your thoughts and question.
Until next time.
Lisa