You are invited to an open house event to welcome babies Peyton (son of April and Darren O'Neil) and Kellan (son of Jacqui and Brett Worthington).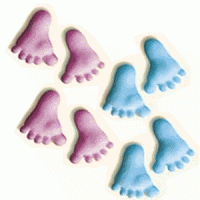 DATE AND TIME:  Sunday, October 27 from 2 to 4:00 P.M.
PLACE:  At the home of Carol and Ralph Westfall, 209 Westview Court, Kitchener, ON
Contributions can made to a group gift by contacting Carol Westfall (519 744 6734) or Brenda Kumornik (519 579 5352)
Jacqui Worthington is registered at BabiesRUs. Click here to go to her registry page.
Organized by Joyce Greer, Carol Westfall and Brenda Kumornik.