Camp Kahquah is praying that with God's help they can advance in a timely way to achieve their "Six Priorities Project." The projected total cost of the project is $3.8 million.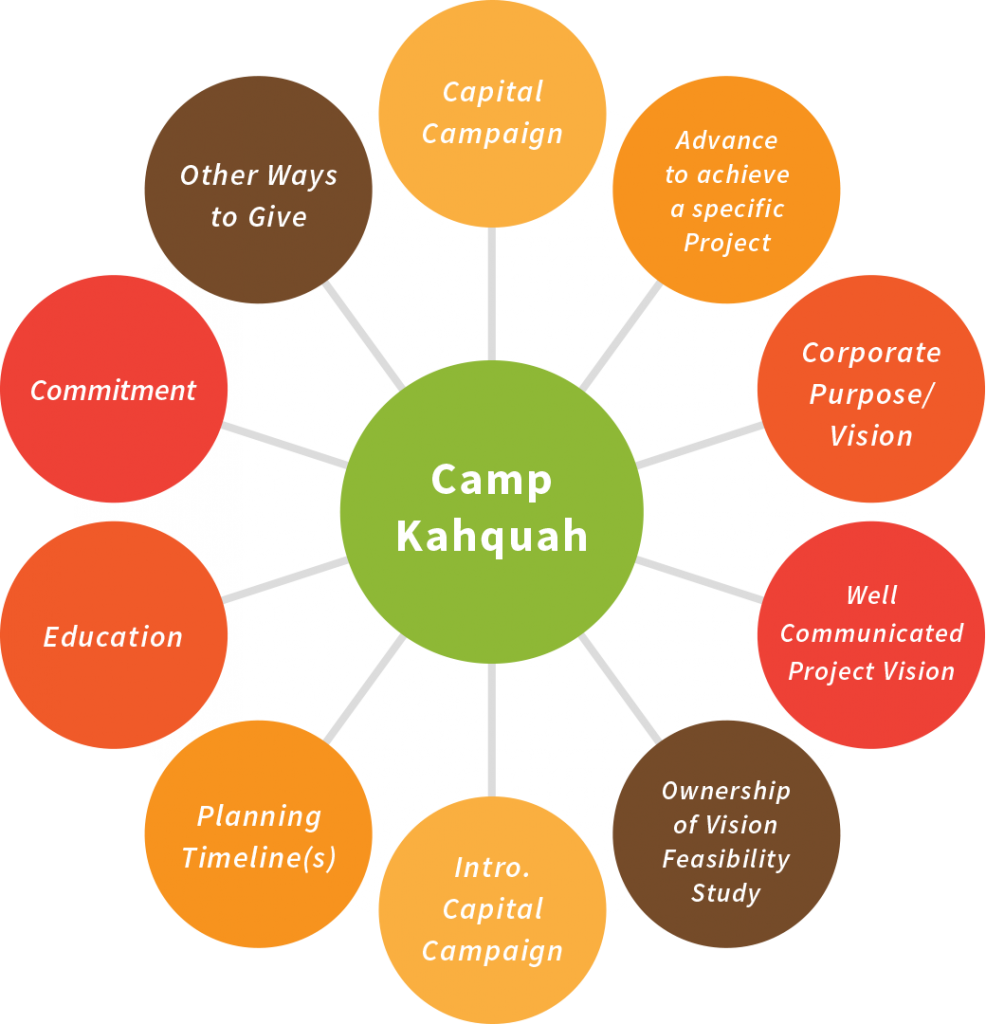 Priority 1 is complete. They have an upfront need of $700,000 to pay down Priorities 2 and 3. They are blessed to have the Carlisle BIC Church Volunteer Construction Team (100 people) standing ready to join with long-time faithful volunteer friends to help them achieve these immediate priorities.
"Camp Kahquah Six Priorities Project"
1. Winterize existing chalets
2. Build two new chalets (replace As 'U Like It and City Hall)
3. Two staff residences and maintenance facility – Upper Campus
4. Kitchen link (kitchen renovation and extension).
5. New Ahmic View (multiple level hotel style accommodation +south transition link)
6. Multi-purpose building
To learn more about their capital campaign and how you can support them, go to their website at campkahquah.com. Over the next two months, there will be information meetings hosted at the following locations:
May 31 Port Colborne BIC Church
June 14 Welland BIC Church
June 1 TrinityLife BIC Church
June 15 Rosebank BIC Church, Kitchener
June 8 The Mission (Houghton)
June 16 New Life BIC Church Collingwood
June 9 Heise Hill BIC Church
June 28 Wainfleet BIC Church
Arrival time 6:45, Program starts at 7:00 p.m. and concludes at 8:30 p.m.
Everyone is welcome to attend an event and discover more about this awesome BIC Canada ministry.