Since 2004, Ride for Refuge has been an annual cycling fundraiser that provides funding to the displaced, vulnerable and exploited. It's been a very successful way for anyone to get involved in helping to make the lives of others better. Westheights is a charity partner for this year's Ride for Refuge. Proceeds from our cyclists' fundraising efforts will help provide resources for our short-term missions trips to Nicaragua.
We are asking everyone to get involved. As riders, as sponsors of some of our cyclists, as prayer support for the event, and as encouragement for everyone who is involved.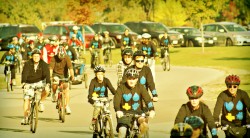 It's simple to register as a rider:
Raise funds from family, co-workers, friends, etc.
Be involved in a great Ride Day experience on Saturday, October 4, 2014!
Feel great
Repeat next year
It is an unique experience on Ride Day — being part of a well-run event with a "gazillion" other cyclists that takes place concurrently at 24 locations across Canada and more locations across the USA. And, the proceeds of our collective efforts go to many great causes.
What's Next?
We have five Westheights teams, riding to raise funds for our Nicaragua missions team: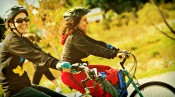 Now we need riders (yes, YOU with the bike!) to register on any one of our available teams. There is a 10K family-friendly, 25K and 50K ride route to choose from, and rest stops with water and snacks. Go at your own pace (it is NOT a race).
Riders will be provided with an individual "Sponsor Me" website that they can email to family, co-workers, friends, etc. which will handle donations, automatic tax receipts, etc., and will track how much each team has raised to date. Traditional paper donation forms are also available for cash and cheque donations.
Each rider typically raises $250 on average. Riders that raise at least $75 (age 13-17) or $150 (age 18+) get a free Ride t-shirt on Ride Day and also get the $25 registration fee waived. There is no registration fee for riders aged 12 or under.
There is a lot of information on the Ride's website in their FAQ area, such as: Riders FAQ, Fundraising FAQ, etc., and many helpful tips, a library of images and photos you can use, video clip tips, and more.
Let Doug B know if you have any questions.