Our deepest sympathies to the Noble family on the passing of Heather's grandfather, Lloyd Tompkins of Listowel, this past Tuesday (September 30th, 2014). May the Lord be a comfort to the Nobles (Heather and Adam, and children Hannah, Elizabeth and Audrey) at their time of loss.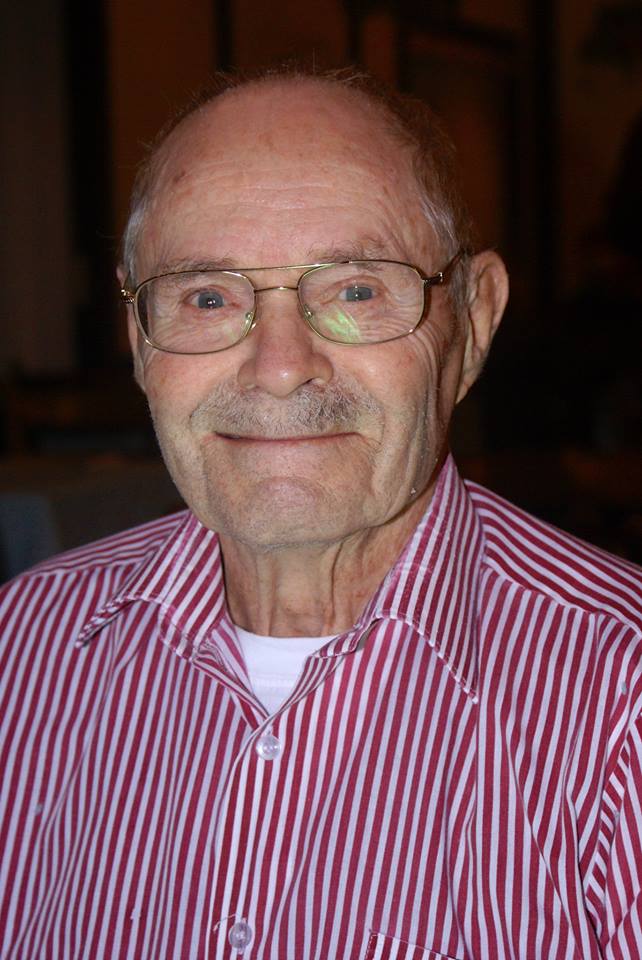 On the day of his death Heather said,"Earlier today my Grandpa, Lloyd Tompkins, went home to be with his Lord. It is such a relief that Grandpa is free from his failing body. Those of us that he's left behind are blessed with the absolute assurance that Grandpa is in Heaven telling jokes with Jesus."
His obituary is as follows:
Lloyd Tompkins ~ at Caressant Care, Listowel, on Tuesday, September 30, 2014, Mr. Lloyd George Tompkins of Listowel, in his 96th year.
Beloved husband of the late Blanche (Chapman) Tompkins. Father of Gerald and Elaine Tompkins of Waterloo, Ken and Jane Tompkins of Guelph, Richard and Lori Tompkins of Abbotsford, B.C., Rob and Joan Tompkins of Listowel, and Margie and Kelvin Bowers of North Battleford, Sask. Grandfather of Susan and Mike Gehl, Andy and Andrea Tompkins, Nathan Tompkins, Ben and Rachel Tompkins, Jennifer and Ryan Kononoff, Leanne Tompkins, Heather and Adam Noble, Jessica and Kevin Rietema, Julie and Steve Kehoe, Carolyn and James Jerrard, and Kim Bowers and her fiancé Kevin Schwieger. Great grandfather of Abby and Emily Gehl, Giacomo, Cristiana, Giulia and Luca Tompkins, Noah Tompkins, Ethan Kononoff, Hannah, Elizabeth and Audrey Noble, Jordyn and Seth Rietema, Adelyn Kehoe, and Malcolm Jerrard.
Predeceased by his daughter Janet Tompkins.
Visitation (was) held at the Eaton Funeral Home, Listowel on Thursday from 6:00 to 9:00 p.m., where the funeral service (was) held on Friday, October 3rd at 11:00 a.m. Interment in Fairview Cemetery, Listowel.
Memorial donations to Youth for Christ would be appreciated.