Kids never seem to get tired of birthday parties, and their smiles (and the 80 or so balloons) lit up the room as we celebrated Jesus' birthday last Sunday!
And now that we're all in vacation mode, the party continues in our PJs this Sunday, so come on out to our annual On Your Mark! Pajama Party…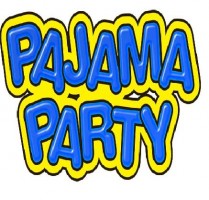 Who: Westheights Kids, SK to Grade 5
What: Party in your PJs! (or not–whatever's comfy)
When: Sunday, December 28, 2014, 10:30am
Where: Westheights, Great Room
Bring your pillows, stuffies–something to lie on…We'll provide the company, the laughs, the movie and popcorn. See you there!