We are excited and privileged to have Dr. Joel Thiessen speak at Westheights this fall. Joel is a sociologist who lives in Calgary, passionate about learning and excellence, from the classroom instructing students, to the research field gathering data, to consulting settings bridging sociological knowledge with 'real world' concerns.
We are bringing Joel here from Calgary to do a seminar at Westheights on the topic of "Understanding Those Beyond Your Congregation … and Why it Matters".
What are the leading religious trends in Canada worth paying attention to today? Why are some people leaving the church and will they ever come back? Why should this discussion matter to our church today? This session will centre on Canadian data, setting the stage for an open conversation about how and why this discussion matters for Westheights Church (and local churches).
Joel is a sociologist of religion who specializes in religion in Canada. He obtained his MA and PhD at the University of Waterloo before heading to Ambrose University (Calgary, Alberta) in 2008 where he currently serves as Professor of Sociology and Director of the Flourishing Congregations Institute. Alongside his latest book, The Meaning of Sunday: The Practice of Belief in a Secular Age (McGill-Queen's University Press, 2015), he is currently working on three collaborative projects. One centres on religious nones in North America, another on Millennials in Canada, and another on flourishing congregations in Canada. For more, see www.joelthiessen.ca.
EVENT: Religion in Canada: Understanding Those Beyond Your Congregation … and Why It Matters
DATE AND TIME: Saturday, September 22, 7:00-8:30PM
PLACE: Westheights Community Church, 82 Westheights Drive, Kitchener
COST: Free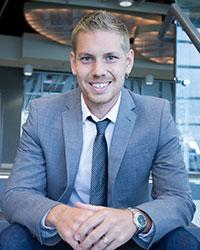 Dr. Joel Thiessen