Hello Westheights Family, 
As a Board, we wanted to provide an update on some of things that we have been working on over the past few months. 
This spring and summer, we have been giving thought to the direction that we are headed as a church. As a part of this process we facilitated a session in June where we invited 24 members and adherents to participate in discussion and  brainstorming. The feedback from this session has been a focal part of the Board's conversations over the past few months. We are grateful for those who participated. 
One of the things that emerged from this session was the clear desire for building accessibility to become a priority as it is long overdue.  As a first step the Board has recently  authorized the Facilities Team to proceed with installation of automatic door openers for the main access doors. The next step will be a thorough accessibility audit to determine what else should be considered as we think about how our physical space may need to change in the years to come.
You may have noticed that over the past few weeks, the retaining wall at the back of our property  has been rebuilt. This was in response to the original wall becoming hazardous and posed a significant risk. We thank the Facilities Team for coordinating the contracting of this work, which is budgeted at up to $45,000 and will be paid from the Operating Fund.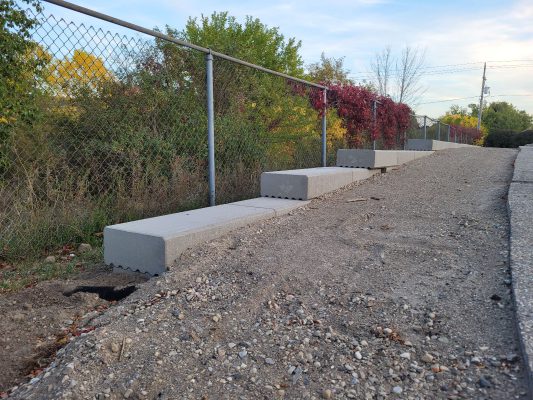 Whether you are relatively new to Westheights or have been part of our fellowship for a while, you may be looking for ways to be more involved in the church. There are many ways people can be involved as part of the church family. Two that we encourage you to consider are volunteering and church membership.  
Volunteering is a great way to serve and to grow and to experience fellowship. Two areas currently in particular need of volunteers are Kids Ministry (please contact charleneneuman@westheights.org) and Hallowe'en For Hunger (contact joshmutter@westheights.org). 
Membership: Becoming a member of the church is a meaningful way of  expressing  your commitment to the Westheights Church family. It also allows you to vote at the Annual General Meeting, and to participate as a member of the Church Board, or the Nominating Committee, or the Facilities Team. For more information on membership please contact Jeff Willmer boardchair@westheights.org or Pastor Josh joshmutter@westheights.org