Jr.  High Retreat is less than 6 weeks away! This retreat has always been an annual highlight for the Jr. Highs and leaders alike and this year is proving to be no exception. This year we have a great band in More than Silver, the return of break-dancers Charity and Jeff Goring, and an excellent, excellent speaker in Lon Allison. I'm so excited, can't you tell!

It can be challenging to try to communicate how to follow someone as challenging as Jesus. Everywhere He went Jesus impacted people, sometimes without even speaking a word. This impact was not unlike reverb, the musical effect where an initial sound is repeated continually. When He called His disciples close, He trusted them with the awesome responsibility of spreading this way of life to every inch of the planet. Jesus is calling people to repeat His message of love through the very movement of their lives. With their boundless energy and optimism, we believe Jr. Highs can reverberate Jesus like few others can!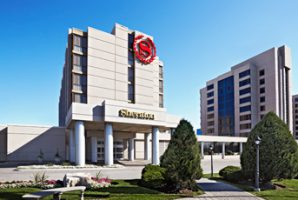 Jr. High Retreat 2012 runs from Feb. 17-19th, and once again the event is being hosted at the incredible Sheraton Parkway Toronto. That's right Jr. Highs, you get to spend three days and two nights in a sweet hotel with your leaders and best friends. The hotel has two pools, a hot tub and a full hardcourt gym. There'll be a scavenger hunt, indoor dodgeball tournament, as well as great workshops, sessions and time to just chill.
You can register today by downloading and printing off this form, have it signed by a parent or guardian and hand it in to Tom or Gillian. The early bird rate is $135 (plus a transportation fee of $12). You also preorder a sweet REVERB shirt for only $10. What a deal. The deadline for the early bird rate is Jan. 29th, 2012, so get them in ASAP for the best price.