The Waterloo Region Worship Network is holding two worship nights in our area, bringing together churches from a variety of denominational backgrounds. These evenings typically gather over 1000 people annually for worship, prayer, and scripture sharing.  There are no tickets required, however a free will offering will be taken each night.
EVENT DETAILS: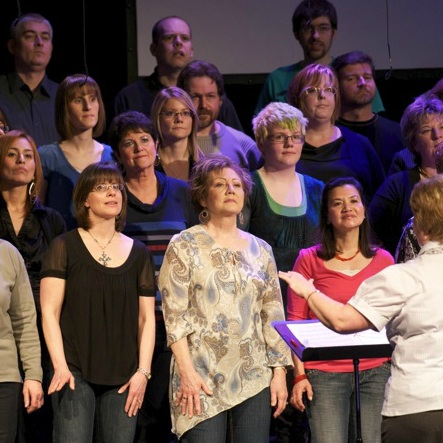 Saturday, February 25th, 2012
Forward Baptist Church
(455 Myers Rd., Cambridge, ON)
7:00-9:00 pm
and
Saturday, March 3rd, 2012
Waterloo Pentecostal Assembly
(395 King St. N, Waterloo, ON)
7:00-9:00 pm
This is a great event – a worship night that brings together the churches of Waterloo Region. I've been to several of these Waterloo Region Worship events.
The Waterloo Region Worship Network is an organized group of worship leaders and worship pastors who gather to discuss worship-related topics, plan region-wide worship events, pray for our churches and each other's ministries. For more information about WRW and the annual regional worship nights, visit wrw.ca.
It's also a great opportunity for people to be a part of a mass worship choir, if you are interested and have previous experience with learning and singing music. No RSVP is required. Choir Rehearsals will be held at Waterloo Pentecostal Assembly at 7-8:30pm on Wednesday, Feb. 1, Feb. 22 and Feb 29 in the Fireside Room. Contact Janette Routley at jroutley@waterlooassembly.org or 519.884.0530 x139 for more information.