Facebook may be preparing a membership option for children under 13, allowing them to access the social network under parental supervision.
The new option will allow children under 13 to have accounts linked to those of their parents, the Wall Street Journal says. Parents will be able to control who their children add as friends and which apps they use.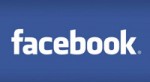 Facebook told Mashable it is currently exploring options for younger users, but did not confirm or deny the WSJ report.
This "under 13 being considered" issue hit the news yesterday. CNN did a quick online poll asking people what they thought. CNN summarized the results as, "Thanks for responding to our Q on under-13s and Facebook. We got some emphatic "NOs!" Others say it happens, why not control it."
Given the risks presented by cyberbulling, child predators and trolling, and the "under age 13" requirements of the Children's Online Privacy Protection Rule, Facebook will need to be careful as it prepares a [younger] youth option.
Full article: "Facebook Is Exploring Options for Kids"
This article is by Zoe Fox on the Mashable blog.