ARE YOU READY, JUNIOR HIGHS? Are you ready to COMPETE? More importantly… are you ready to have FUN? Red vs. Blue is a team-based, games-focused series of events. Even if you have never been to a RvB before, now is the time to come out because this year it's going to be EPIC!
We'll have various kinds of games and competitions throughout the night – whichever team has the most points after all of the challenges are complete wins. If you already know your team's colour, come dressed in a way that represents your team. If not, don't worry! We can get you gussied up in team garb when you arrive.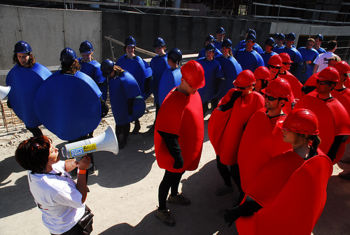 We hope you'll join us for this year's FIRST Red vs. Blue! Friday, October 12 from 6:30-8:30 pm at Westheights Community Church (82 Westheights Drive in Kitchener).