The Westheights Syrian Settlement Team is working hard to get things ready for the refugee family who will be arriving shortly. The team met on Sunday after the service to connect and prepare for the family's arrival. We were lucky enough to have guest speaker Pari Karem from Immigrant Services at the YMCA of KW teach us about the culture and struggles that the Syrian refugees are currently facing throughout the Middle East. We also snapped a group photo!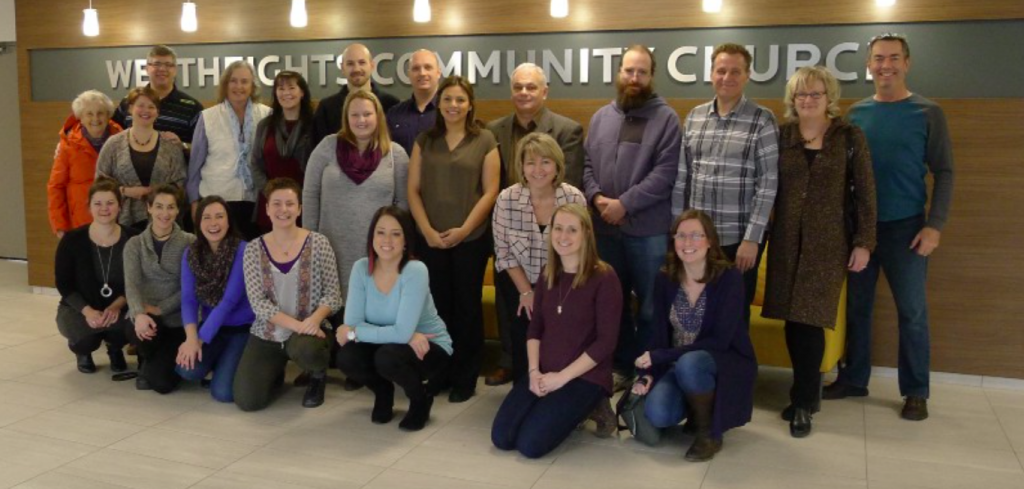 We are still looking for a few final items to ensure the Syrian refugee family's transition into their new home is smooth. Here you will find an updated list of all the items we are looking for. (January 20 UPDATE: All items have been received. Thanks for all your generous donations!)
stroller and dining table booster seat for a 3 year old child
car seat for a 3 year old child, and car booster seats for a 7 year old & 8 year olds (each must meet current Canadian Motor Vehicle Safety Standard and include a National Safety mark)
plastic drinking cups
kids dishes
folding chairs (for extra dining room seating)
vacuum cleaner
kids DVDs
9″ x 13″ glass baking dish
casserole dishes
computer
If you have any of these items to donate, please contact Heather Noble.
Once you've confirmed with Heather that these items are still required, then you can drop them off at the church portable office. Drop-off is Mon-Fri between the hours of 9-3 and we prefer that you call ahead of time (519-741-1986, ext 0) to ensure that Mimi will be there. Please only drop off items that you've confirmed to donate through Heather.